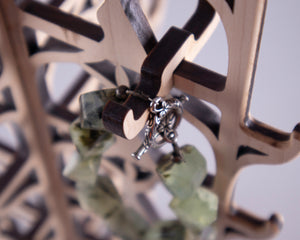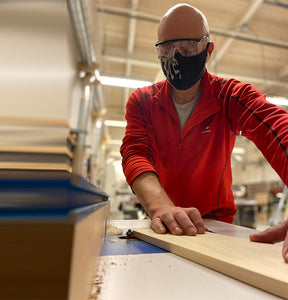 About Me
Design2Rave was born of my love of creativity, personal expression, dance, cooking, and community. Unable to find storage solutions that met my needs, I began crafting my own, and Design2Rave was born.
I design and produce all of my products, working in wood, metal, acrylic and print.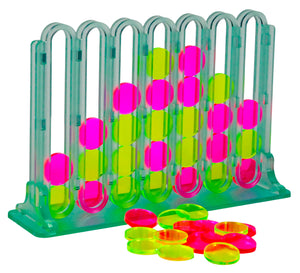 Acrylic Games
A unique and stylish re-imagining of classic games.  Games you love shouldn't be an eyesore that you hide away when not in play. These acrylic Four In A Row and Backgammon games are designed to not only enhance your game play, but also complement your home décor.
shop games
HANDMADE SUNGLASSES RACKS
My collection of sunglasses was unmanageable. I needed a space efficient design that was both stylish and functional.

I now make multiple racks to accommodate anywhere from 4 to 28 pairs of eyewear . Available in table top and wall mounted versions. Check out the full collection.
SHOP SUNGLASSES RACKS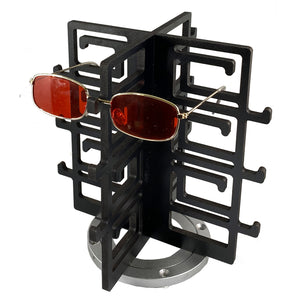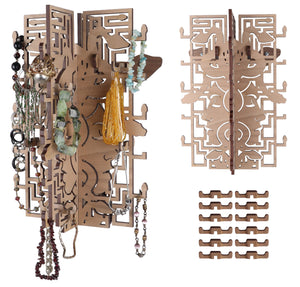 Handmade Jewelry Organizers
At the urging of friends, I developed a series of jewelry organizers. Each one has moveable clips, to present and access your jewelry as you like it. Also accommodates sunglasses. Available in table top and wall mounted versions.
shop jewelry organizers
HANDMADE SLIDING SPICE RACKS
As an avid cook, I needed a better way to store my spices so they were visible and accessible with minimal use of space.

Made of Wood, Acrylic and Stainless Steel. Designed as a modular system to maximize space.
Shop Spice Racks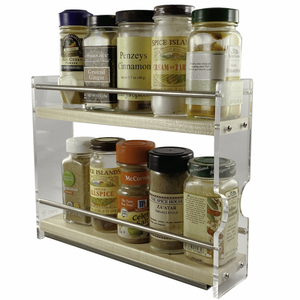 Handmade Acrylic Earrings
Iridescent acrylic and mirrored acrylic earrings
I originally designed the iridescent feather earrings pictured on the left for myself for when I went dancing. I wanted something light that would flutter in the breeze and capture light in interesting ways.
I created a series of new designs as gifts for a regional burn. They were so well received, I decided to start offering them here.
Shop Acrylic Earrings

RETURNS & REFUNDS POLICY
We do accept and provide refunds on returns. Contact me within 14 days of delivery and ship item(s) back within 30 days of delivery. Buyer is responsible for the return postage.  Custom Items built for a customer cannot be returned.
Customer Service:
email: Design2Rave@gmail.com tel: 1-312-897-2024